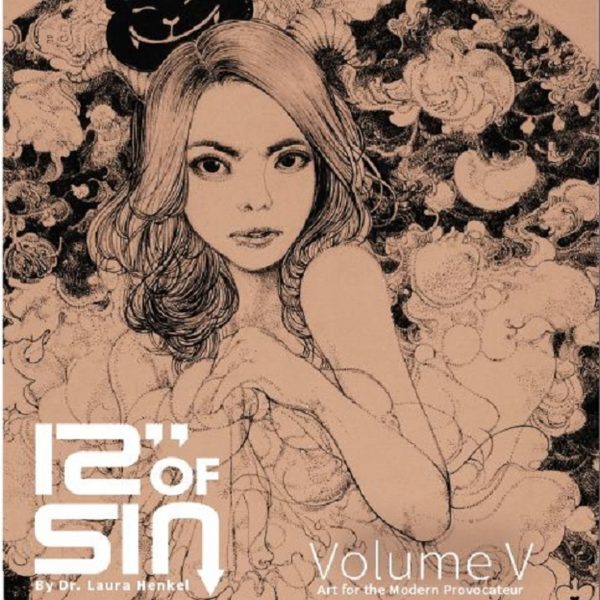 Volume V, Special Limited Edition of 100, Hardcover, Signed by Dr. Laura Henkel.
The Latest, Special limited edition of 100. Featuring alluring cover features from 12 Inches of Sin V Best in Show winner ; The Spoiled Ram by Kei Kusuma. This is a must seen and must have items featuring many artist from around the world.
This inclusive, mouthwatering, curated show pushes boundaries, fascinates, turns on, and captivates. With alluring images of the winning art as well as insightful and humorous texts about the history and significance of erotic art, this is a true collector's item. You want it. It's no secret.
It's true; this series will please almost anyone with its wide-ranging and creative selection of fetish, beauty, unflinching voyeurism, bizarrely fantastic, sublime nudity, metaphor, and amorous moments. The range of creativity will astound!
Shipping will take place as soon as the books are received from the printer.
AVAILABLE